Simple and Integrated:
Streamline your debt recovery process and reduce the time and burden of sending debt and documentation to collections
Improved Recovery:
Act quickly and consistently to recover revenue; includes reporting all unpaid debt to credit bureaus for a more accurate renter history
Increased Revenue:
It's time-consuming to collect debt, so many property managers and owners don't do it. Collect debt you wouldn't have pursued otherwise, without added effort.
Worry-Free Compliance:
Have the peace of mind that you are partnering with a trusted agency that adheres to rules and regulations.
No Upfront Fees:
We only take a flat contingency fee listed within your management agreement on any successfully collected debt, making it risk free.
DMG Realty Group retains services of only licensed collection agencies to pursue recovery of any unpaid rents from former tenants.
Owners and Investors Take the First Step and Request a Management Proposal Toda

y!
​​​​​​​
Request a management proposal for your single family home, condo or apartment building. The request process is simple and fast. Click below and complete the online form to receive a formal written proposal in minutes

Note To Large Property Owners
Owners of large apartment buildings and commercial property portfolios are encouraged to call for special pricing. 
To speak to a property manager call
1.773.629.2825
Monday to Friday 9 am - 5 pm and Saturday 9 am - 2 pm Central Standard Time.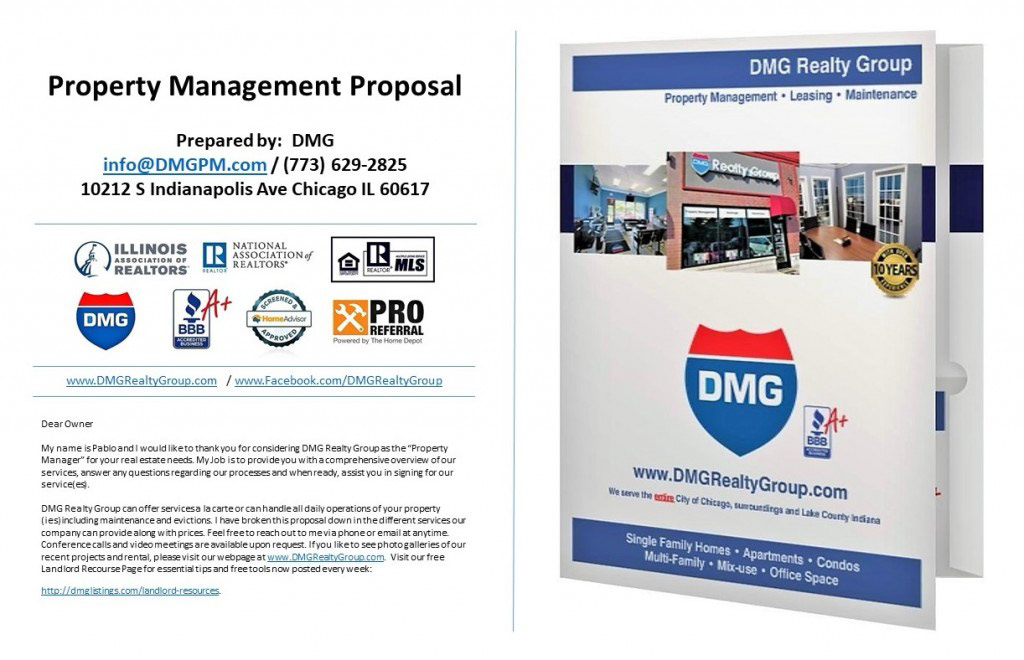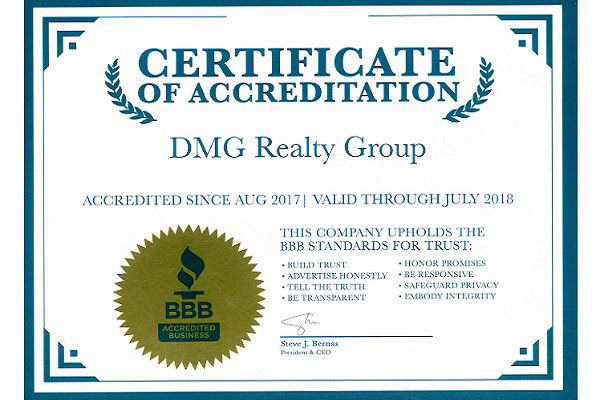 Mon - Fri 9 am - 5 pm / Sat 9 am - 2 pm, CST.